WHAT IS THE QUANTUM INNOVATION ZONE?
The Quantum Innovation Zone is an accelerator ecosystem for quantum innovations, more specifically, an organization that catalyzes expertise and infrastructures, connects and integrates collaborative initiatives by increasing the synergy between the various actors of the quantum ecosystem here (research, teaching, entrepreneurship and industry); an effervescent and attractive living environment of international caliber. Quantum sciences and their technologies have the potential to revolutionize many sectors, including the environment, mobility, health and renewable energy.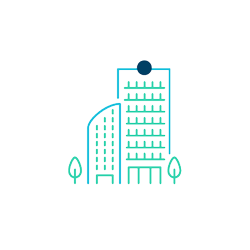 Ecosystem's Initiatives
Numerous companies have set up shop in DistriQ, the Quantum Innovation Zone, to take advantage of the excitement and potential of quantum technologies. Reserve your place in Espace Quantique 2. The Espace Quantique in Quebec brings together the players who promote the development and adoption of quantum technologies. We support start-ups and companies in the sector and promote their development and growth.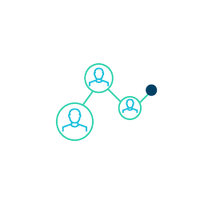 Espace quantique
Espace quantique 1 offers over 50,000 sq. ft. of flexible office space, conference rooms, coworking spaces, open space and technical expert services through its specialized and shared laboratory (DevTeQ).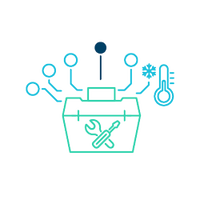 DevTeQ
Become a member of DistriQ and access the latest technology. The DevTeQ offers technologies such as a quantum computer, cryogenic refrigerators, a clean room, control and acquisition electronics, welding and micro-welding stations, optical microscopes, a pre-production room, and a computer lab; acquisition, welding and micro-welding stations, optical microscopes, a sample preparation room (wet benches), a prototyping workshop and photonic optics equipment, etc.
Come to visit the Quantum Innovation Zone
or simply to learn more, contact the Quantum Innovation Zone's Team.
A team of experts available to support you in the development of your quantum business.
Be in your Zone !
You are a high potential talent, an entrepreneur, a company, a researsher? Come to your zone !
Through our collaborative chain of quantum initiatives, from conception to industrial deployment. We pair bright entrepreneurs with the most promising quantum technologies.

Collaborate with researchers at Institut Quantique and Université de Sherbrooke get involved in the entrepreneurial ecosystem of quantum innovations.

The Quantum Innovation Zone represents the unique collaborative ecosystem of knowledge and accelerator for bringing sustainable quantum applications to market.
Contact us to learn about business opportunities and partnerships within the quantum ecosystem. By subscribing to our newsletter, you will receive information about Quantum Innovation Zone activities, events, collaborations and opportunities. You can also share your news related to quantum science and technology with us and we will share it with our ecosystem.
---